DRYPOWER lithium batteries
The Drypower Rechargeable Lithium - lithium iron phosphate (LiFePO4) - battery features the latest in portable power technology as a result of years of extensive research.

Drypower Rechargeable Lithium gives you batteries with superior performance in industrial or high drain applications featuring high energy output, deep cycle power, rechargeability with long service life, and portability. With Standard (E2) and Smart (E3) battery types and a multitude of termination options available, it's easy to adapt a Drypower Lithium battery for many applications.

Switching to rechargeable lithium battery technology where traditional Sealed Lead Acid (SLA) batteries are currently used eliminates the issues usually experienced with SLA batteries:- bulky, heavy and costly to maintain requiring regular servicing to prevent damage caused by deep discharge and prolonged storage.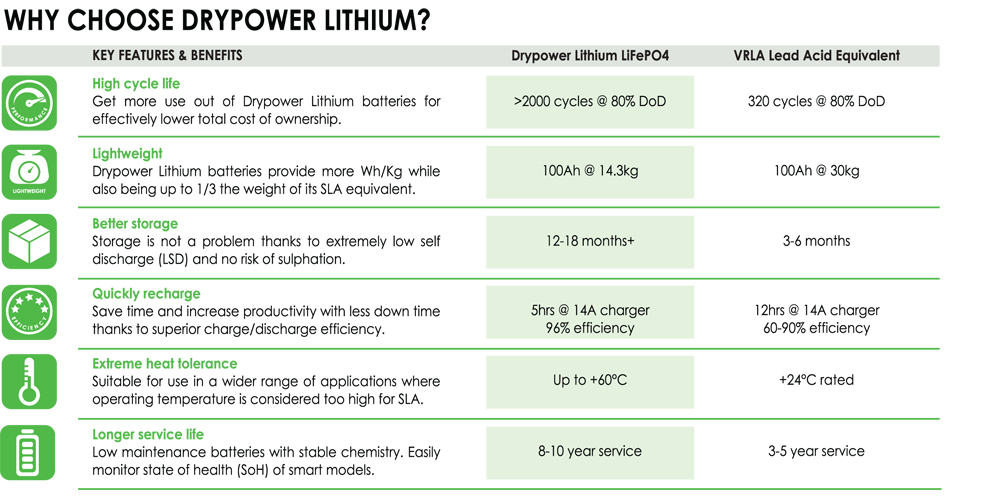 ---
Showing 1 to 15 of 15 (1 Pages)