FULLRIVER 12V 105AH DEEP CYCLE AGM BATTERY DC105-12B
Product Code: DC105-12B
Availability: In Stock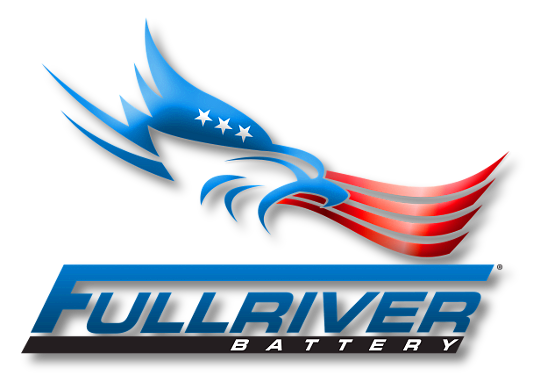 12V 105AH DEEP CYCLE BATTERY N70ZZ SIZE...
Dimensions are 307mm x 169mm x 211mm...
Designed for over 1800 cycles@30%DOD. Completely sealed with no gassing or maintenance.Totally spillproof.... FULLRIVER BATTERY is a privately owned company, and is one of the largest Valve Regulated Sealed Lead Acid Battery manufacturers in Asia.... FULLRIVER BATTERY currently supplies its full-line VRLA battery products to customers in North America, South America, Asia, Europe, Middle East, and North Africa, and now Australia.FULLRIVER BATTERY has made endeavors since day one to comply with international quality, manufacturing, and environmental standards.They have obtained major international certificates in product quality management and manufacturing process. CERTIFICATIONS: ISO9001 . UL (USA)Number: MH27867.. CE (Europe)Number: G4M201014-0412-E-16..
They are designed and built tough, and will take an enormous pounding. They are designed to withstand shock and vibration better than any standard batteryThe DC range has firmly placed Fullriver as the industries best known and trusted brand that set the standard that everyone else tries to copy when used in cyclic applications such as: Caravans, RV, Scooters, Golfcaddies, Floor scrubbers, Electric outboard motors, Solar, 4WD,Marine power etc. The DC series is also suitable as a dual purpose engine start & deep cycle for Marine usage
http://www.fullriver.com/products/admin/upfile/DC105-12.pdf
For northern WA and NT customers this item has a remote area delivery charge of $50.00
DC105-12 Deep-Cycle AGM Battery
Cycling Capacity
20 hour rate
105 Amp Hours
Reserve Capacity
@ 25 Amps
175 minutes
@ 75 Amps
43 minutes
Mechanical Specifications
Group Size
27
Terminal Type
M8 (w/ TP08 Brass AP Included)
Total Height
8.46" (215 mm)
Height
8.31" (211 mm)
Width
6.65" (169 mm)
Length
12.09" (307 mm)
Weight
67.0 lbs (30.4 kg)
Case Type
ABS Plastic - Flame Res Rating UL94-HB
Discharge Table (Constant Current)
Time
Amps
Rate
20 hr
5.3
0.05 CA
10 hr
9.5
0.1 CA
8 hr
11.4
0.13 CA
5 hr
17.2
0.25 CA
3 hr
23.7
0.33 CA
2 hr
31.6
0.5 CA
1 hr
59.6
1 CA
Electrical Specifications
Nominal Voltage
12 Volt
Capacity @ 100 hour rate
115 AH
Capacity @ 20 hour rate
105 AH
Capacity @ 10 hour rate
95 AH
Capacity @ 5 hour rate
86 AH
CCA
680
CA or MCA
820
Short Circuit Current
2590 Amps
Internal Resistance
4m Ω
Charge Voltages
Battery Voltages
Charge Stage
12V
24V
36V
48V
Bulk
14.7 V
29.4 V
44.1 V
58.8 V
Absorption
14.7 V
29.4 V
44.1 V
58.8 V
Float
13.6 V
27.2 V
40.8 V
54.6 V
TC Factor: -4mV/°C/cell
Temperature Range Specifications
Condition
Recommended
Maximum
Storage
-15°C to 50°C
-40°C to 71°C
Operation
-15°C to 40°C
-40°C to 71°C
Charge with TC
-15°C to 50°C
-40°C to 71°C
Charge without TC
0°C to 40°C
-15°C to 50°C
Terminal Torque Specifications
Terminal Type
ft-lbs
in-lbs
Nm
AP | DT (AP) | M6 | M6M (stud) | TP07 (AP) | TP08 (AP)
4.2 - 6.0
50-70
5.6 - 7.9
FR45
6.0 - 7.5
70-90
7.9 - 10.1
M8
7.1 - 8.0
85-95
9.6 - 10.7
DT (stud) | M10M (stud)
9.2 - 10.4
110-125
12.2 - 14.0
General
Shipping Type
freight