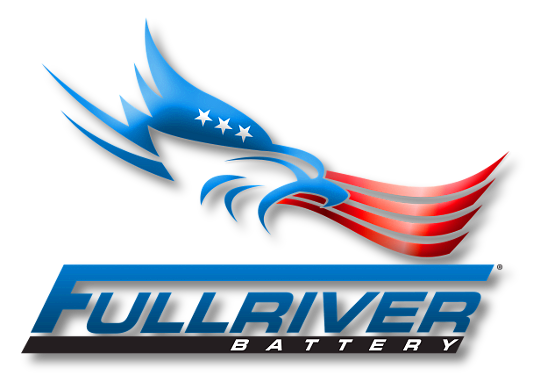 12V 20AH DEEP CYCLE BATTERY ...
Dimensions are 186mm x 77mm x 168THmm...
Designed for over 1000 cycles Completely sealed with no gassing or maintenance.Totally spillproof.... FULLRIVER BATTERY is a privately owned company, and is one of the largest Valve Regulated Sealed Lead Acid Battery manufacturers in Asia.... FULLRIVER BATTERY currently supplies its full-line VRLA battery products to customers in North America, South America, Asia, Europe, Middle East, and North Africa, and now Australia.FULLRIVER BATTERY has made endeavors since day one to comply with international quality, manufacturing, and environmental standards.They have obtained major international certificates in product quality management and manufacturing process. CERTIFICATIONS: ISO9001 . UL (USA)Number: MH27867.. CE (Europe)Number: G4M201014-0412-E-16..
WHY AGM BATTERIES?
1. They are totally sealed against leakage and classed as spill proof
2. They can be mounted on their side or end to suit space or environment
3. They can be mounted inside your car, 4WD, caravan, camper or motorhome, truck or marine vessel
4. They do not need to be in a sealed box vented to the outside
5. Because they have low internal resistance, they can be fully recharged at a lower voltage and accept a larger current (amps)
6. From a standard car, 4WD or truck alternator they wil recharge quickly in about 2-3 hours. A deep cycle wet cell battery can take 8-12 hours to achieve only 70% to 80% of its potential charge
7. They can be discharged much deeper than conventional deep cycle batteries
8. Because of their design, AGM batteries can be recharged up to 5 times faster then a regular wet cell battery.
9. An AGM battery when left unattended will only discharge at a rate of up to 3% per month and even after 12 months sitting idle can be recharged and put back to a full charge. A normal wet cell battery discharges at a rate of up to 4% per week
10. AGM batteries were originally developed for the military.
They are designed and built tough, and will take an enormous pounding. They are designed to withstand shock and vibration better than any standard batteryThe DC range has firmly placed Fullriver as the industries best known and trusted brand that set the standard that everyone else tries to copy when used in cyclic applications such as: Caravans, RV, Scooters, Golfcaddies, Floor scrubbers, Electric outboard motors, Solar, 4WD,Marine power etc. The DC series is also suitable as a dual purpose engine start & deep cycle for Marine usage